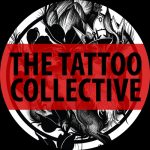 Was wir bei der The Tattoo Collective Convention erlebt haben...
März 10, 2017

März 10, 2017

de

https://www.killerinktattoo.de/skin/frontend/killer/default/images/logo.svg

https://www.killerinktattoo.de/
Wir sind vor kurzem nach London zu einer brandneuen Convention gefahren, die die besten britischen und irischen Tätowierer feiert: The Tattoo Collective.
Viele unserer gesponserten Künstler waren bei der Convetion und wir haben uns gefreut, dass wir sie dort treffen konnten!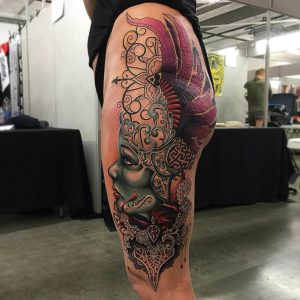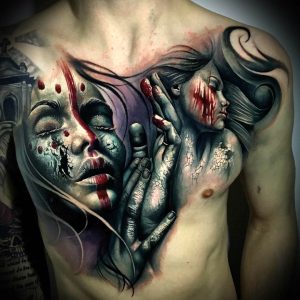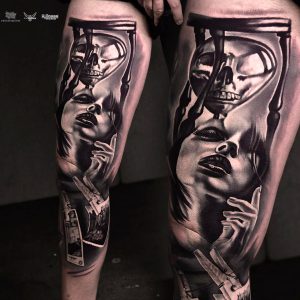 Wir waren sehr begeistert und stolz auf Ryan 'The Scientist' Smith, der den 'Best of Show' Preis bei The Tattoo Collective mit seinem großartigen Beintattoo (oben links) gewonnen hat!
Sam Barber, von der britischen TV-Serie Taboo inspiriertes, Brusttattoo (oben Mitte), hat den zweiten Platz des 'Best of Show' Preises gewonnen. Herzlichen Glückwunsch an sie!
Killer Ink Tattoo wurde auch in der 'Best Realism' Kategorie gut repräsentiert: Damian Gorski hat den zweiten Platz mit einem tollen Black and Grey Stück gewonnen (oben rechts).
In der Kategorie 'Best Ornamental' haben die, von Killer Ink gesponserten Künstler, Adem Senturk (unten links) und Clara Sinclair (unten Mitte), den zweiten und dritten Platz belegt.
Abgerundet wurden die, von uns gesponserten, Gewinner bei The Tattoo Collective von Piotr Dedel, der den dritten Platz für ein killer Armtattoo in der Kategorie 'Best Black & Grey' gemacht hat (unten rechts).