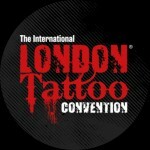 Tattoo Timelapses - London Tattoo Convention 2019
November 19, 2019

November 19, 2019

de

https://www.killerinktattoo.de/skin/frontend/killer/default/images/logo.svg

https://www.killerinktattoo.de/
Während der London Tattoo Convention 2019 haben wir uns ein wenig Zeit genommen, neben unserem Hauptvideo, um einige renommierte Künstler einzufangen, die an einer Reihe unglaublicher Tattoos arbeiten!
Klicken Sie auf die Videos unten, um zu sehen, wie Grace Neutral, Mambo, El Uf, Lewisink, Mystik und Matthieu Duquenois ihre bekannten Körperkunstfähigkeiten demonstrieren!
Grace Neutral
Nur eine kurze Autofahrt vom Tobacco Dock entfernt brachte die britische Künstlerin Grace Neutral ihren beliebten Tattoo-Stil mit einer handgestochenen Blume auf die London Tattoo Convention 2019.
Mambo
Der italienische Tätowierer Mambo fiel auf der London Tattoo Convention 2019 mit seinem einzigartigen Stil auf, den er "destrutturato" nennt - im Wesentlichen ein dekonstruiertes Objekt mit dicken, kräftigen schwarzen Linien und leuchtenden Farbblöcken.
El Uf
El Uf brought the horror stylings to the 2019 London Tattoo Convention, with the Spanish tattooer creating a creepy Junji Ito-inspired piece.
Lewisink
Der französische Tätowierer Lewisink ist bekannt für seine komplizierten geometrischen Arbeiten und enttäuschte auf der London Tattoo Convention 2019 nicht mit einem riesigen schwarzen Rückentattoo!
Mystik
2019 jährte sich die London Tattoo Convention zum 15. Mal. Gibt es eine bessere Möglichkeit, all die Erinnerungen zu feiern, die geteilt wurden, als diesen "nostalgischen" Schriftzug des australischen Tätowierers Mystik?
Matthieu Duquenois
Meister des Tätowierens von Sak Yant Matthieu Duquenois stellte sein Können auf der London Tattoo Convention 2019 mit einem Khem Sak unter Beweis, wobei der in Frankreich geborene Künstler einem Sammler seiner Werke ein Stück im traditionellen Thai-Stil schenkte.